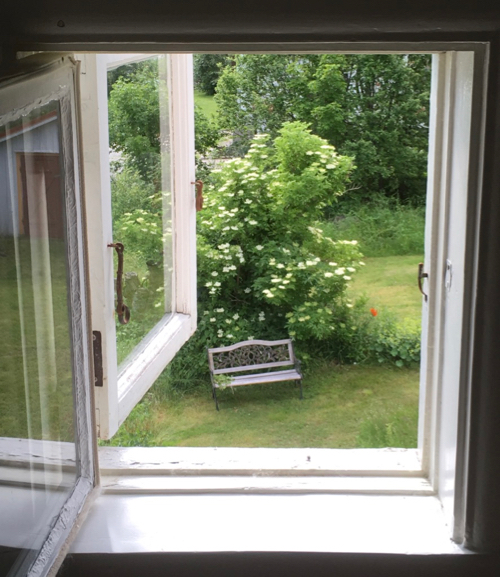 Mår bäst av att vara i någon rörelse. Be a do, do, doer.
Planera. Göra. Tillfredsställa en nöjdhet.
Vad är stillhet? Vad är tystnad? Be a be, be, beer.
De öppnar sorg-dörren.
Saknads-fönstret.
Känna efter-ontet.
Längtansfjärilen kommer flygande in och stannar ett tag.
Släpper ut den.
Stänger fönstret och dörren.
Har bara ont. Det räcker så.